Texas Gov. Abbott's legislative priorities include police funding, broadband access
Jan 5, 2021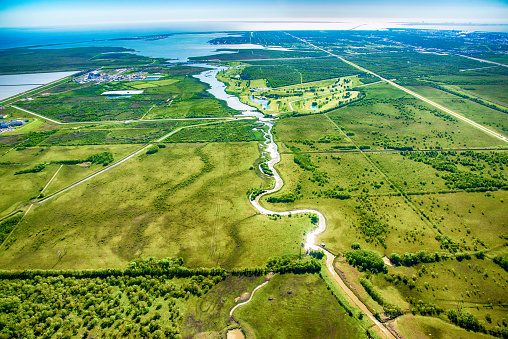 Expanding broadband access, preventing cities from "defunding" police departments and election integrity are at the top of Texas Gov. Greg Abbott's to-do list as lawmakers begin considering the legislation that governs Texans' lives.
Abbott on Monday, talking from Visionary Fiber Technologies in Lockhart, laid out his priorities for the 87th Legislative Session during his State of the State address.
COVID-19 and Texas' ongoing response were featured prominently in the half-hour speech, where Abbott acknowledged the hardships and pains brought by the virus, while presenting an optimistic outlook for the state.
"To say the pandemic is a challenge is an understatement, but to say that it has been a reversal of who we are as Texans is a misstatement," Abbott said.
Also impacted by the virus were the logistics of the address itself, which looked different than years past when lawmakers would gather at the Texas Capitol to watch.
This time, members of the Texas Senate and House of Representatives tuned in remotely from their televisions or computer screens as Abbott spoke to them and Texans across the state.
During the speech, the governor named his "emergency items," which can be passed earlier in the legislative session than other pieces of legislation.
The first item designated is the expansion of broadband access, which was met with praise from House Speaker Dade Phelan, a Beaumont Republican, and the Texas Cable Association.
"From medicine to education to business, broadband access is not a luxury," Abbott said. "It is an essential tool that must be available for all of Texas."